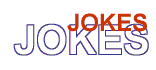 October---Dan Sorkin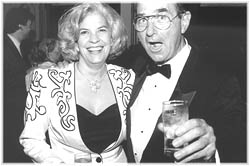 This is the second time Dan has won the best joke of the month.
The vote was unanimous. He has been very witty all the years I have known him from days at KFRC.
I worked the morning drive time (6-9 AM) at WCFL Radio Station in Chicago from 1950 to 1963. And the afternoon drive time (3-7 PM) at KSFO Radio Station in San Francisco from 1964 to 1973. Today I freelance fill in from time to time at KABL Radio Station in San Francisco.
I signed on as a corporate pilot for the Synanon Foundation and flew for them for 19 years eventually becoming Chief Pilot of the company.
I founded Stumps 'R Us in 1990 because a place for cheerful cripples needed a place and time to let each other know that we are all coping just fine with amputation and we would like to share that knowledge with as many people as possible. I was disgusted, horrified and bored by the therapy groups I encountered. They had no sense of humor and depression was the order of the day so I decided to create a group that LIVED the cliche that life is a half FULL glass of water.
Stumps 'R Us has membership in China, England, New Zealand, Puerto Rico and Costa Rica. American members live in Texas, New York, Massachusetts, and Nevada and California. The international membership stays in touch via the Internet and the Official Stumps 'R Us Website http://www.stumps.org and through the pages of our official News Letter GIMPY.
To learn more about him visit the "Joke of the Month" for August. Dan receives a special two pound box of Godiva chocolates and a one pound box of Godiva truffles for winning a second time.

Golfin' with Stevie Wonder
Stevie Wonder and Jack Nicklaus are in a bar.
Jack turns to Stevie and says: "How is the singing career going?"
Stevie Wonder says: "Not too bad, the latest album has gone into the top10 again so all in all I think it is pretty good. By the way how's your golf game?"
Jack replies: "Not too bad, I am not winning as much as I used to but I am still making a good living. I have had some minor problems with my swing but I think I've got that straightened out."
Stevie says: "I always find that when my swing goes bad I need to stop playing for a while and not think about it, then the next time I play it seems to be alright."
Jack says: "You play golf!"
Stevie says: "Yes, I have been playing for years."
And Nicklaus says: "But I thought you were blind, how can you play golf if you are blind?"
Stevie replies: "I get my caddy to stand in the middle of the fairway and he calls to me, I listen for the sound of his voice and play the ball towards him, then when I get to where the ball lands the caddy moves to the green or further down the fairway and again I play the ball towards the sound of his voice."
"But how do you putt", says Nicklaus.
"Well", says Stevie, "I get my caddy to lean down in front of the hole and call to me with his head on the ground and I just play the ball towards his voice."
Nicklaus says: "What is your handicap."
Stevie says "I've seen you play Jack and my handicap will match yours!."
Nicklaus is incredulous and he says to Stevie,
"We must play a game sometime."
Wonder replies: "Well people don't take me seriously so I only play for money, and I never play for less than $100,000 a hole."
Nicklaus thinks about it carefully and says "OK, I'm up for that -- when would you like to play?"
"I don't care", says Stevie, "Any night next week is ok with me."