"...to expand beyond it's financial holdings to reach for growth..."
"Gil Shark Industries, Inc ( GIL) has now paid off and closed its equipment lease with American Leasing. Thanks to you, your staff and organization for your relationship and support."
"It is American Leasing business that enables small companies like GIL to expand beyond it's financial holdings to reach for growth and continued support for it's customers."
"Our thanks to you. We wish the very best of 2003 to you and yours. We look forward to calling on American Leasing for your support in the future."
Take care,
Gil Sharkey
---
It Has Been A Pleasure...
Dear Kit:
"It has been a pleasure working with you on financing our computer equipment at Legal Aid Society of Santa Clara County."
"The professional care and responsiveness that you and your staff afforded me far exceeded my expectations."
"Thank you for your assistance and support."
Sincerely,
Dean Iranpour
Finacial Manager
---
Great Service

Dear Kit,
"Thank you for the great service that you and your firm has provided us over the years. We leased our very first piece of equipment with you years ago and many others since then. The support you have provided us has given MS-CARITA the opportunity to grow and expand 5000% since that first lease. Without your support, we truly would not be where we are today...........Thank You!!"
With Respect,
Michael J. Mosby
President
---
Personal Involvement
"Kit, I want to thank you for helping us arrange for the lease of our truck. Your terms were much more favorable than any other leasing company. I also want to acknowledge your personal involvement as well as Bridget in helping to close the deal expediently and efficiently. I'll be calling you soon to arrange for another lease. Many thanks to you and your staff."
Rick Sakuda, CPA
Vice President, Sonrise Consolidated, Inc.
---
A "Can-Do" Philosophy
"I've been fortunate enough to have worked with American Leasing and specifically Kit Menkin over the past year. I've found that Kit and his company have the "Can Do" philosophy. American Leasing has been extremely responsive in terms of setting the leasing programs up quickly with a minimum of paper work required at our end. Additionally, the lease rates quoted are extremely competitive in spite of the relatively low acquisition cost of the equipment being purchased. Thanks Kit for your great service. You've been a definite asset to Symmetry's growth and success."
Sincerely,
Steven M. Kole
Chief Financial Officer, Symmetry Corporation
---
A True Business Partner
"Kit Menkin of American is a true business partner. Develop his trust and he will stay with you through good times and bad. "
"Not just a fair weather friend. He'll be there when you need him."
Larry Armstrong - Side "B" Corporation
dba Quality Tune-Up Shops

---
Kit Menkin came through
"Kit Menkin came through for me at a critical time in my racing business…He was able to see the potential in what most would consider an unconventional business and with a creative effort, offered a competitive, attractive financial package that made things happen for Wheel Works Racing."
| | |
| --- | --- |
| Rick Sutherland - Wheel Works Racing | |
---
The Staff Remembers Me
"I approached Kit at American Leasing when I was just getting my business started and had very little established credit."
"He is knowledgeable about many industries and technologies, and offered helpful suggestions. He was able to work out a lease deal for me when few if any other companies would have given me the time of day. And even now, when I call on the phone, I am always surprised to find that the staff remembers me, and that I am a person and not a contract number. I enthusiastically recommend American Leasing."
Kyle Green
Interfaces & Engines, Ltd.
San Mateo, California
---
Responsive
"Dear Kit and Bianca,

"Ken and I want to thank you both for your kindness and sensitivity to our needs. You have instilled in us the knowledge that successful people can also be nice human beings.
Thanks again!"

Lynne

Dr. Kenneth L.Weiner
Optometrist
Canyon Country, California
---
Thanks A Million
"Man, I love dealing with you Kit! Once again, I appreciate the great service you have given me."
"I wish everyone I dealt with during the course of the day was as easy to work with as you are."
Thanks a million!
Brad Rathburn
Computech Cyberhighway
Elko, Nevada

---
Friendly and Efficient
CHRISTOPHER MENKIN
AMERICAN LEASING
348 MATHEW STREET
SANTA CLARA, CA 95050
Dear Mr. Menkin:
"I sincerely appreciate all of your efforts on my behalf in getting an exceptionally efficient Computer System into my office. I found your office demonstrated the utmost courtesy and understanding in my recent request for a leasing program. I especially appreciated that you immediately understood my particular problem when we found that there was incorrect information on my credit report. I feel that you went out of your way to assist me in correcting that problem."
"Thank you for your help! I know that I can count on your company for friendly and efficient assistance in the future."
Respectfully yours,
Evan L. Allred, D. M. D.
---
"As always, your responsiveness is most impressive! One day we shall meet!"
Darcy Foster
MIS MANAGER
San Jose Convention & Visitors Bureau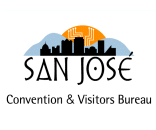 ---
P.S. We really mean it
Dear Kit:
"Your hospitality, courtesy, and efficiency are traits that we admire."
"We appreciate the excellent service by your staff and prompt response to all of our questions. Our accountant particularly appreciated the fact that you have changed all our payments to be due on a certain day of the month and merging them together. This makes it more convenient for us and saves time."
"It is the service like this that will keep us coming back to work with American Leasing for all our leasing needs."
Sincerely,
Dr. William Vaughan, DDS
Atherton, California
P.S. We really mean it.
Mrs. Vaughn
---
You Can Count of Me for Referrals
Dear Kit:
"You have been there for us in good and slow times; for better or for worse, and I knew I could always count on you."
"I certainly appreciate your assistance to our friends and clients. You can count on me for referrals as my best testimony about you and your company."
Thank you,
Larry Adams
Weldon Works.
San Jose, California
---
"C'mon down and get the check!"
To: All Business Owners and Managers Exploring Leasing vs. Buying
From: Gene Beley, Publisher, Country News
Date: Feb. 28, 1998
"I've long considered Kit Menkin and American Leasing one of my newspaper's "silent partners". Kit has been helping me for more than seven years now in keeping up with the fast-moving technology that has produced miracles for Country News here in the Morgan Hill-Gilroy area. We have grown from 4,000 circ. back in 1989 to 21,000 circ. now and we print a LOT of color in ads and editorial material within our 32 pages each issue. It's interesting to get lots of calls from others around the state and nation who somehow monitor Kit's business, saying they would like to have our business because of our great credit rating. But I caution anyone, if they try the others, they will find it difficult to get them on the telephone vs. a robot, and if they call you back in three days, good luck! So once again, on my last transaction, I called Kit and, without even doing any paperwork, he said "C'mon down and get the check!" After diligent shopping, I chose a new Apple Power Mac 8600/300 and put it on a three year lease. He handled all the paperwork and I had the equipment within an hour after leaving his office."
"Kit invented the Let's Make a Deal in the KISS old fashion way of keeping it simple and stupid. It's a plus thing for me that Kit knows newspapers and is a frustrated newspaperman who burns up the Internet with jokes to my mail box-several of which I have used in my column Small Talk. I invite anyone interested in why I have chosen to lease many times, vs. buying, or why you shouldn't shop any further than Kit's American Leasing doorstep. I invite anyone seeking more information on leasing, Macs, scanners, printers, or publishing in general to call me any day of the week at 408-778-2317."
Cheers!
Gene Beley
Publisher, Country News
---
"American Leasing does a superior job of analyzing client needs and tailoring the best lease package. We like their deals."
Don Allen - Cupertino National Bank