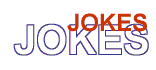 Kim Davison is an Administrative Assistant for the Sales and Marketing at Whisper Communications, Inc. for the last one and half years.
She reports "loving it." Whisper Communications offers visionary utilities, energy service providers and metering service companies with the most technologically advanced and cost-effective, 2-way AMR (automatic meter reading) networks available today.
Prior to this she worked at Cupertino National Bank for 9 years.
"I am the very proud mom of three beautiful teenage girls," she says. By the way my oldest performed at the 49er's half time show…. You know when the girl from Alley jazzed up the National Anthem."
"I like to go to the gym. I love to go clothes shopping or any kind of shopping to be honest and that is about little ol' me."
Kim receives a case of 1997 Campus Oaks Chardonnay, from my new son-in-laws family vineyard in Collegeville, California.
The Blonde
A Blonde was down on her luck. In order to raise some money, she decided to kidnap a kid and hold him for ransom. She went to the playground, grabbed a kid, took him behind a tree, and told him, "I've kidnapped you."
She then wrote a note saying, "I've kidnapped your kid. Tomorrow morning, put $10,000 in a paper bag and put it under the pecan tree next to the slide on the north side of the playground. Signed, A Blonde."
The Blonde then pinned the note to the kid's shirt and sent him home to show it to his parents.
The next morning the blonde checked, and sure enough, a paper bag was sitting beneath the pecan tree. The Blonde opened the bag and found the $10,000 with a note that said, "How could you do this to a fellow Blonde?"