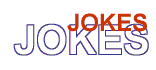 Don Chapman is a very good friend of mine. He has told me often, as he did when I told him the joke panel voted his joke the best of the month, "We all need a little humor in our lives."
I attended his retirement dinner, and we all heard his many friends and associates toast him with warm wishes and there was a lot of love in the room.
Don officiated and married my daughter Tascha to Russ Mattos in Sue Robert's backyard. This was the second most memorable thing I remember about him, as he had a role for both father of the bride and father of the groom. He was excellent. He also looked quite the role in his robe.
The third are the many dinners we had perhaps for fifteen years, when we both attended regular meeting and dinners of the Professional Wine Society. We usually sat next to each other because we had similar palates and agreed with each other more than we did with everyone else. We both were not afraid to speak up. Don always had a ride home, or a taxi, if he had not arranged it. I think Don has a better, more particular French palate than I, but I am equal with him on California wine, in my opinion.
Don was born in Berkeley, California, October 30, 1925. He attended Washington Grammar School, Willard Junior High School, Berkeley High School, and the University of California. All within walking distance of the home he grew up in.
He enlisted in the Navy during World War II, and after finishing his tours of duty, attended and graduated from Law School at the University of San Francisco. He passed the bar examination in 1951. He worked his way up to the Chief Assistant Public Defender of Alameda County for 12 years. He then became the first Public Defender of Santa Clara County.
Don was appointed to the bench in 1968 by then Governor Ronald Reagan. He served on the bench for 20 years, then retired from full time service 12 years ago. He was known as the "hanging judge, " although he has said on numerous occasions he would rather be known for something else. Several times he was voted by the bar association and other organizations as the "fairest", and at times, the most consistent judge on the bench.
He never really retired, as he today accepts assignments to the Court, and privately as a mediator, arbitrator, discovery referee, and perhaps works as hard or harder than he did twelve years ago.
Don has been married to Doris Chapman for 50 years. They have four children and eight grandchildren. He very much likes collecting wine, (he has quite a collection of French wine), music, golf and traveling.
He is active on the internet (has been for years) and is always ready with a good story or joke, such as " Another joke for your amusement: I personally worked out in my mind the perfect weight for a lawyer - - - 27 ounces- - - of course that includes the urn. "
The prize for this month's winner is:
A 1994 Chateau Latour a Pomerol, prop. Mme. L.P. Lacaste Loubal
The Amish Family
An Amish boy and his father were visiting downtown San Jose. They were invited to the Silicon Valley Capital Club. They were amazed at the Technology Museum and by almost everything they saw. But when the information desk told them to go to the Silicon Valley Capital Club through two shiny, silver walls that could move apart and back together again, they were flabbergasted.
The boy asked his father, "What is this, father?"
The father (never having seen an elevator) responded, "Son, I have never seen anything like this in my life; I don't know what it is."
While they were watching wide eyed, an old lady in a wheel chair rolled up to the moving walls and pressed a button. The walls opened and the lady rolled between them and into a small room. The walls closed and the boy and his father watched small circles of light with numbers above the wall light up. They continued to watch the circles light up in the reverse direction. The walls opened up again and a beautiful 24 year old woman stepped out.